When every second counts....count on the HAVEN
The HAVEN is a revolutionary new product that installs in your ceiling, and when activated by heat it automatically fights the fire without water. Looks like a regular fire alarm, but does so much more!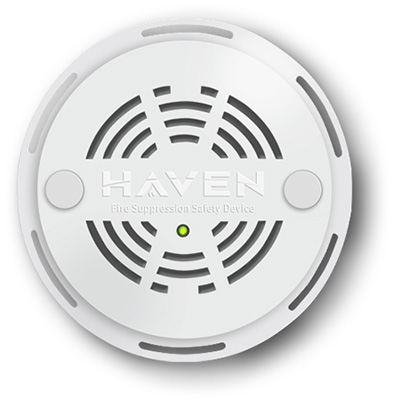 It can provide you and your family the extra seconds to safely exit your home, reduce the damage and mess of a fire, and each HAVEN unit provides effective fire suppression to a 16′ x 16′ area.
Peace of Mind
Superior fire suppressant technology inspired by a firefighter's experience and insights gained on the job
This is a revolutionary technology with the potential to raise the bar on fire defence
Technology has a heat-related trigger so won't be activated by false actions (burnt toast, etc.)
Protects while you are away
Ideal for Rural properties
---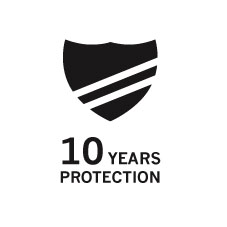 Left alone, the HAVEN can protect your loved ones and your valuables for 10 years (not including battery replacement for testing purposes).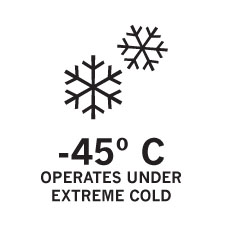 Since cold temperatures don't affect performance, the HAVEN is perfect for use in outbuildings of all kinds (no power is required either).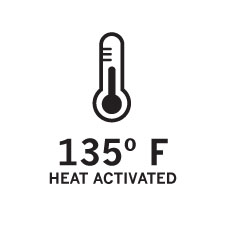 The heat-activated trigger means the HAVEN will not discharge in the presence of smoke. It must be extremely hot (ie. a real fire) in order for the unit to automatically discharge.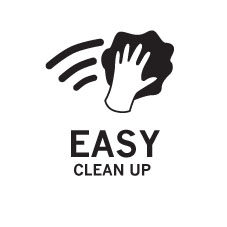 The super-fine ABC dry-chem agent inside the HAVEN cleans up easily with a vacuum in the event of a discharge.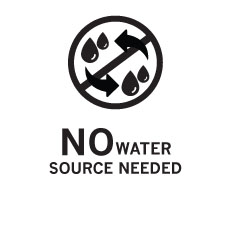 Operating independently, the HAVEN can be placed virtually anywhere added protection is needed, without expensive plumbing or installation costs.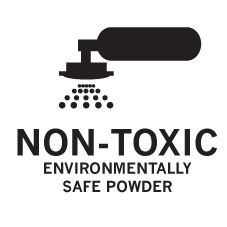 The dry-chem agent used in the HAVEN is safe when discharged, as it is essentially a form of baking soda. Contains same material as a regular fire extinguisher.
More info from manufacturer available on their website: HAVEN Fire Suppression
---