Our Team Members
Gary van Bolderen, President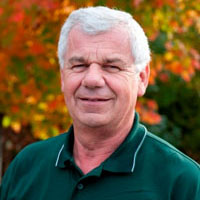 Born in the Netherlands, Gary came to Canada with his parents in 1952, when he was four years old. He grew up on a dairy and fruit farm near St. Catharines, Ontario in the Niagara Peninsula region. His interest in farming led him to post-secondary studies in agriculture at the Ontario Agricultural College (OAC) at the University of Guelph. He has been involved in the farm building construction industry ever since graduating.
Gary is a charter member of the board of directors for the Canadian Farm Builders Association (CFBA), where he has just finished his fourth term as President. The CFBA has recognized him as Member of the Year for his volunteer work with the association. Gary has also served on many CFBA committees and, for several years, as a Board Member for the Council of Ontario Construction Associations (COCA).
In 1990, Gary decided to concentrate exclusively on the design and construction of horse facilities by establishing Dutch Masters Construction Services Ltd. This was a direct response to a client's request for a project management service that encompassed all aspects of the design and construction of new horse facilities and farmstead infrastructure.
Gary has made presentations about the farm building industry at seminars, meetings and at trade conventions. He has also presented to students in college equestrian programs. Gary has written several media articles about topics concerning construction for the horse industry and has contributed to a book on horse management. He has also participated in continuing educational programs on ventilation, project supervision, health and safety, truss erection, quality assurance, concrete specifications, building codes, AutoCAD and surveying. Gary also created his own "Hankson" door design in response to the lack of quality door systems in the marketplace for use in horse barns in our cold climate.
Dutch Masters remains a family business after more than twenty-five years of serving the horse industry exclusively. Gary's youngest son Greg, joined the family business in 2010. Meanwhile, both of Gary's daughters are both busy with school: Trish is a graduate student at the University of Ottawa, and Deborah is a high school teacher in Barrie. Gary lives with his wife, Sharyn, in Caledon East.

Greg van Bolderen, Project Coordinator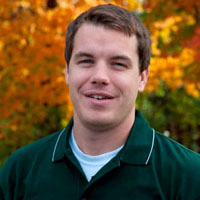 Greg has been around the construction industry since his childhood: riding shotgun in his Dad's pick-up while roaming the countryside, drawing plans at the home office drafting board, and visiting construction sites to meet with clients and trades. All of these experiences have contributed to his interest in the construction industry.
He has worked in different sectors within this industry: gathering product knowledge through retail work, operating equipment for an excavation contractor, and learning the practical aspects of framing barn structures for a building contractor. Greg has also worked for a civil engineering firm doing quality control and preparing topographical mapping. He is skilled in AutoDESK software, which helps him obtain permits, gather technical data for project development, and work with municipal and regulatory authorities.
Greg's educational background is well-suited to Dutch Masters as well as to our clients' needs. After attending Acadia University in Nova Scotia, he received his Civil Engineering Technology diploma from Cambrian College in Sudbury, and continued to Lakehead University where he obtained his Bachelor of Engineering (Civil). The skills and technical knowledge that Greg has gained through both his formal education and his work on actual construction projects enable him to provide clients with accurate and insightful information and innovative ideas.
Greg lives with his wife, Jeni, in Moonstone.

Kathy King, Office Coordinator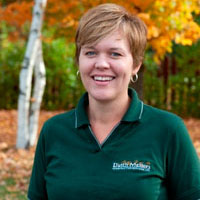 Kathy comes to Dutch Masters with a varied background of experience with CAD mapping, GIS, and administrative skills. She graduated from the University of Waterloo with a degree in Geography and went on to learn practical skills at Fleming College, with a post-degree GIS Specialist Diploma. Kathy then moved with her future husband to British Columbia where they both worked for 10 years in the forest industry.
The birth of their daughter prompted a move back to Ontario to be closer to family. Kathy worked in municipal government doing mapping for roads, real estate, and planning departments before joining Dutch Masters.
Kathy uses her knowledge of AutoCAD to draft plans and her past experience with planning departments to acquire building permits for construction. She is excited to learn a new computer program that helps Dutch Masters prepare 3D drawings of barns and properties for our clients.
Kathy lives with her husband, Keith and two children, near the shores of Georgian Bay in Penetanguishene. She can often be found enjoying the beach or digging in her garden.

Brenda Stein, Bookkeeper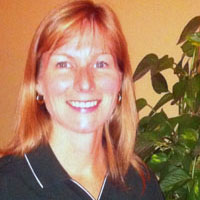 Brenda has been providing exceptional bookkeeping and administrative support services to local businesses for over 15 years. Dutch Masters is fortunate to be one of Brenda's clients and considers her an invaluable member of our team.
Brenda applies her keen organizational and bookkeeping skills to the meticulous tracking of accounts for each project, including accounts payable and receivable, insurances, taxes, and payments to contractors.
Brenda is a strong supporter of family life and lives with her husband and two children in Barrie. She is an avid camper and greeting-card maker, and a motorcycle enthusiast.